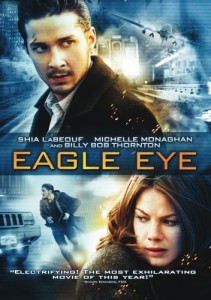 The Pavement Pounders ring in 2018 with Isaac Asimov's short story "All The Troubles of the World," which was exactly how much adapted into the 2008 film Eagle Eye? You'll have to listen to find out.
You have been activated!
Rankings:!
Unfortunately we had a 51% probability of rankings, but an abort recommendation.
Notes:
Full text of the story:
http://www.mcguiremarks.com/uploads/3/9/7/9/39793909/isaac_asimov-all_the_troubles_of_the_world_(1).pdf
Roger Ebert's Review:
https://www.rogerebert.com/reviews/eagle-eye-2008
Seth's appearance on Random Trek "The Thaw":
https://www.theincomparable.com/randomtrek/168/