In Episode #22, the Pavement Pounders take up Michael Simshauser's suggestion of the 1975 dystopian sports movie Rollerball, based on the William Harrison short story "Rollerball Murder," and also give some due condemnation to the 2002 abomination of a remake.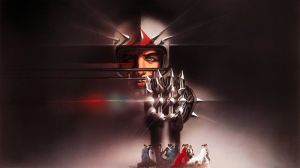 It's two hours of movie from 70 minutes of material!  With bonus amazing classical music thrown in!  Weird night vision panned!  Extra violence requested!
Pounder Rankings!: 
Seth/James:
Rollerball (1975)
"Rollerball Murder"
Rollerball (2002), a distant third
Colin:
No penalties, no time limit, and no award.  Colin has abstained from the vote.
Notes: