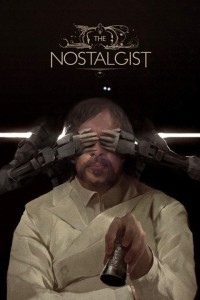 This time out, the Pavement Pounders quickly discuss Daniel H. Wilson's short story "The Nostalgist" and its short film adaptation. This is a low homework episode, folks, so don't get spoiled unnecessarily!
This is a first, as the Pounders read, watched, recorded, edited, and posted the episode all in one day. Don't get used to it.
No rankings this time because both are awesome.
Notes:
Story:
http://www.tor.com/2009/07/28/nostalgist/
Film:
https://thenostalgistfilm.com/
Daniel's official page:
http://www.danielhwilson.com/
Robot Uprisings (referenced by Seth):
http://www.johnjosephadams.com/robot-uprisings/table-of-contents/
Twilight Zone "The Mighty Casey":
http://www.imdb.com/title/tt0734661/
Urban Clash Games:
http://urbanclashgames.com/