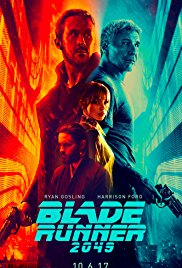 We wanted to get a quick podcast out here, so we convened in Seth's dining room to record our reactions right after seeing the movie. Apologies for the poor audio quality and frequent dog interruptions, but there you go.
(And then Seth forgot to post the darn episode.)
The long and the short of it is that if you enjoyed the original Blade Runner, you'll enjoy this one.
Spoilers start at 7:21
Notes:
How to Pronounce Denis Villeneuve
https://www.youtube.com/watch?v=U14yAM0lLKM
Shorts:
2036: Nexus Dawn
https://www.youtube.com/watch?v=UgsS3nhRRzQ
2048: Nowhere to Run
https://www.youtube.com/watch?v=aZ9Os8cP_gg
Blackout 2022
https://www.youtube.com/watch?v=rrZk9sSgRyQ