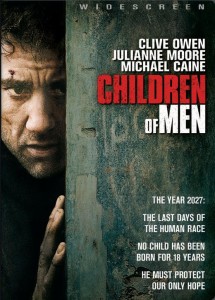 This time, for a very late November episode, the Pavement Pounders discuss PD James's The Children of Men and its 2006 adaptation, Children of Men.
The movie and book were not universally loved by all of us, but it spurred a great conversation.
Thanks so much to Dominic Coddington for suggesting the topic!
Rankings:
Colin/James/Seth/Dominic:
Notes:
Nerdwriter1: "Children of Men: Don't Ignore the Background":
https://www.youtube.com/watch?v=-woNlmVcdjc
Iconic Long-shot scene was an accident:
https://io9.gizmodo.com/this-iconic-scene-from-children-of-men-was-actually-an-840211730
Francis Fukuyama on why Children of Men is great:
https://www.youtube.com/watch?v=03SrMeLmOUc
Long Takes (feat. Alfred Hitchcock commentary – some NSFW language):
https://nofilmschool.com/2016/03/long-takes-awesome-have-their-limitations
Review of the film from The Atlantic:
https://www.theatlantic.com/entertainment/archive/2007/04/the-movie-review-children-of-men/69243/
The relevance of this movie today:
http://www.bbc.com/culture/story/20161215-why-children-of-men-has-never-been-as-shocking-as-it-is-now
Sincast Best of 2006 (language…lots of it):
https://soundcloud.com/cinemasins/sincast-episode-45-were-f-cked