The Pavement Pounders are running buddies who, while running rather slowly, chat about topics ranging from science to philosophy and theology to books and movies.  But a topic they come back to over and over is science fiction.  Take Me to Your Reader is an attempt to bottle the magic elixir that is one of those running conversations.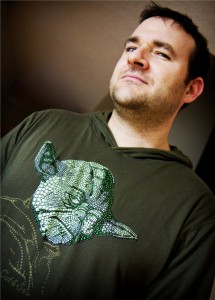 Seth doesn't sweat, he perspires.  Profusely.  His obsession with reading, listening to podcasts and, most importantly, talking, was the initial impetus for the show.  He also enjoys a good play on words, hence Take Me to Your Reader.  And if the time comes to insult someone, he's going with JERK STORE!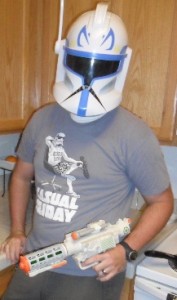 James can do the Kessel Run in less than twelve parsecs, but only if his RunKeeper app cooperates.  He also has the power to find a way to fit a "that's what she said" into pretty much anywhere, and he wears some pretty sweet T-shirts.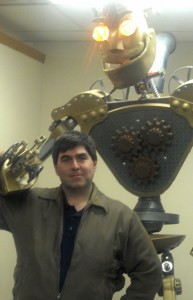 Colin is fluent in JavaScript as well as Klingon.  Okay, it's Perl, but that's just his day job, and he also plays a mean tuba.  He loudly supports adaptations that stay close to the source, and is an enthusiastic supporter of trains.  He also strongly objects to everything Seth wrote in his bio.