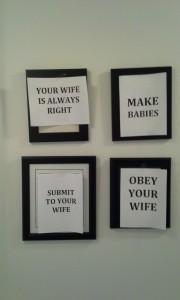 In Episode #4, the Pounders discuss the 1988 John Carpenter film They Live, along with the short story on which it's based, Eight O'Clock in the Morning, by Ray Nelson.  Full spoilers for basically everything.
Also, Colin expresses dismay at people dying at the wrong time.  He's  a stickler, that guy!
Did I mention SPOILERS??!!???!??  If you haven't read the story, READ IT here -> http://www.whale.to/b/eight_o.html
Pounder Rankings!!!
Colin:
James:
Seth:
Notes: