For Christmas 2016, the Pavement Pounders discuss a film that came out on Christmas Day 2013 that also happens to be adapted from a short story which was also adapted into a 1947 Danny Kaye film that Seth just happened to grow up watching over and over.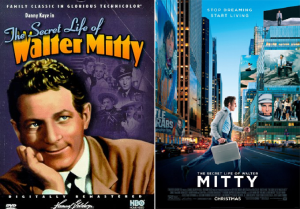 It's "The Secret Life of Walter Mitty," by James Thurber, that is the subject of this episode, and you're right in thinking it's not Science Fiction. But it has Boris Karloff in it! And the 2013 film won a Saturn Award!
In any case, we have here some very entertaining entries without a dud in the mix. For evidence, check out the rankings (which were close in all cases).
Pounder Rankings:
James:
Short Story
2013 Film
1947 Film
Colin:
2013 Film
1947 Film
Short Story
Seth:
1947 Film
2013 Film
Short Story
Notes:
Short Story:
http://www.newyorker.com/magazine/1939/03/18/the-secret-life-of-walter-james-thurber
Seth on Original/Remake:
http://originalremake.podbean.com/e/ep-36-star-trek-ii-the-wrath-of-khan-and-star-trek-into-darkness/
Seth's column on Liberty Street Geek:
https://www.libertystreetgeek.net/category/remake-room/