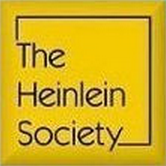 Sorry folks, no clever title this time, and no actual new book/movie review featuring James, Colin and Seth.  Instead, Seth was lucky enough to get Keith Kato of the Heinlein Society on the phone to chat about the Society, R.A.H. himself, his work, rumors of future adaptations, and even some tidbits about Predestination, which the Pounders discussed earlier in 2015 and is probably still their favorite episode.
(A portion of this interview was cut out and put into the Starship Troopers episode, so make sure to go back and listen to that.)
A huge thank you to Keith for responding so quickly and being willing to take the time to answer our questions.  Look up The Heinlein Society in the links below and we hope you enjoy the discussion.
The Heinlein Society:
http://www.heinleinsociety.org/
https://twitter.com/HeinleinSociety
https://www.facebook.com/pages/The-Heinlein-Society/140041782704862?fref=ts
Our Episode about Predestination:
http://pavementpodcast.com/podcast/tmtyr-episode-15-heinlein-timeline/
The Heinlein Archives:
https://www.heinleinarchives.net
The Virginia Edition:
http://www.virginiaedition.com/
The Keith Kato Chili Party:
http://file770.com/wp-content/uploads/2011/04/File_770_159_pages_35-44.pdf
WorldCon 2015 in Spokane, WA:
http://sasquan.org/
Essay/Article about RAH, "Rah, rah, R.A.H":
http://www.heinleinsociety.org/2013/02/rah-rah-r-a-h-by-spider-robinson/